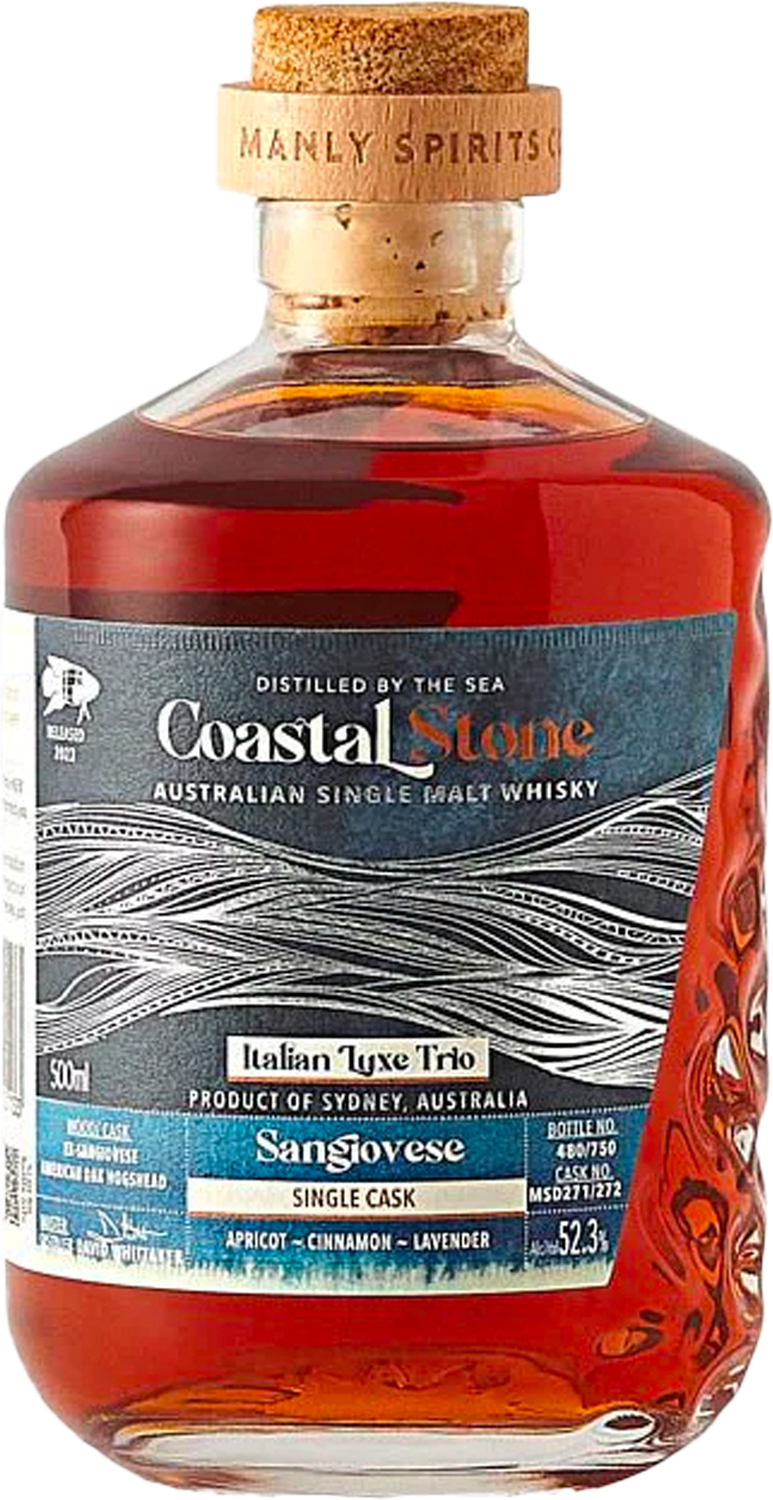 Coastal Stone Single Malt Sangiovese Cask
'A floral and citrus forward Australian Single Malt Whisky, matured in ex-Italian Sangiovese wine varietal barrels from Australian Winery Mino & Co.  Nose: Floral and citrus forward aromatics, leaning into cinnamon spice, stone fruits of apricot and peach. Palate: Creamy buttery body with spices of cinnamon, liquorice, mint and paprika giving way to tart cherry, red plum and strawberry. Finish: Sweet tannins with a smooth cinnamon spice finish. ' - Distillers Notes
Read More...
'A floral and citrus forward Australian Single Malt Whisky, matured in ex-Italian Sangiovese wine varietal barrels from Australian Winery Mino & Co. 
Nose: Floral and citrus forward aromatics, leaning into cinnamon spice, stone fruits of apricot and peach.
Palate: Creamy buttery body with spices of cinnamon, liquorice, mint and paprika giving way to tart cherry, red plum and strawberry.
Finish: Sweet tannins with a smooth cinnamon spice finish. '
- Distillers Notes
Read Less...