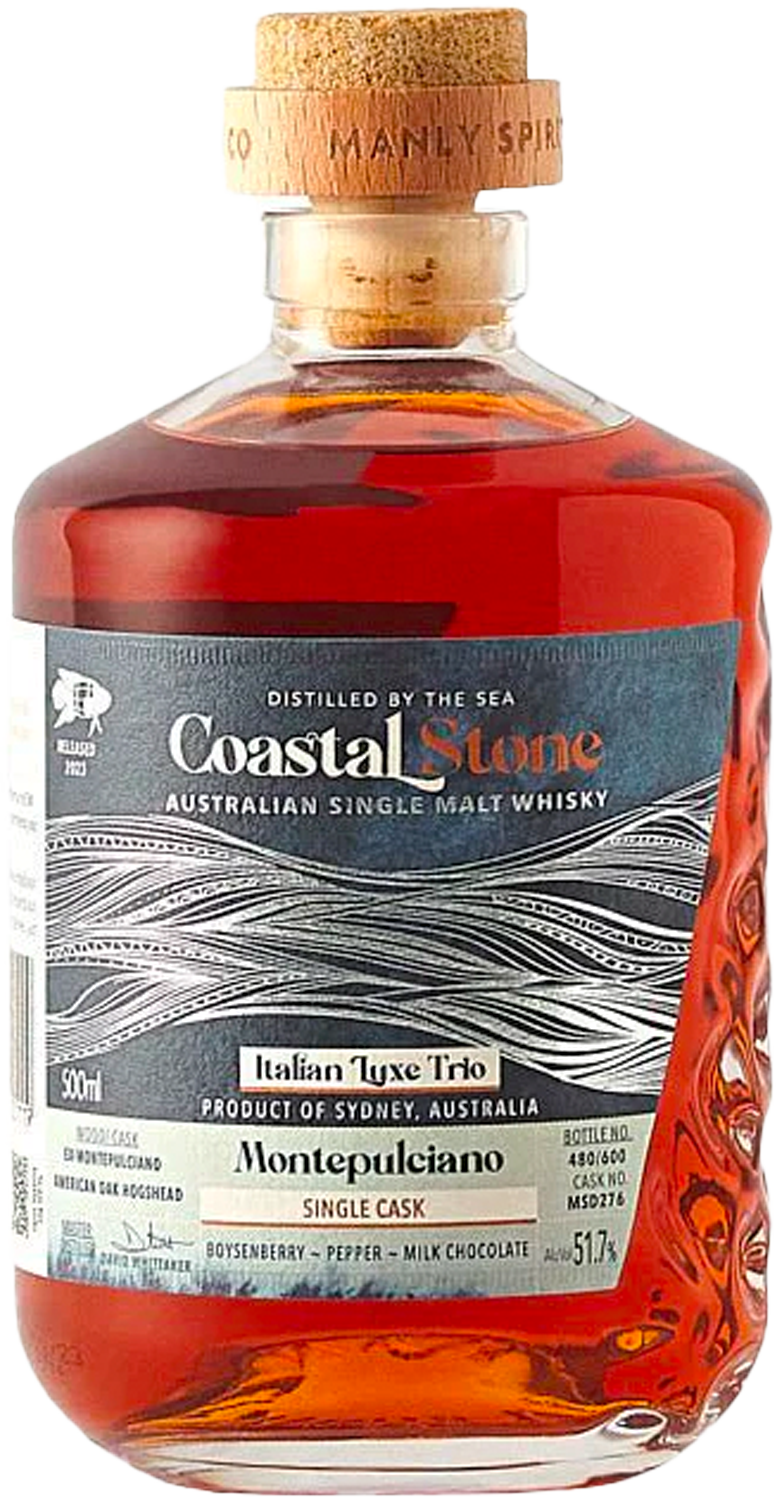 Coastal Stone Single Malt Montepulciano Cask
'A rich and robust Australian Single Malt Whisky, matured in ex-Italian Montepulciano wine varietal barrels from Australian Winery Mino & Co.  Nose: Bright forest fruits of cherry, wild cherry and boysenberry with floral notes. Palate: A body of milk chocolate, sweet custard lemon curd, plums and black fruits. Finish: Rich and slight drying tannins and smooth chocolate custard cream. ' - Distillers Notes
Read More...
'A rich and robust Australian Single Malt Whisky, matured in ex-Italian Montepulciano wine varietal barrels from Australian Winery Mino & Co. 
Nose: Bright forest fruits of cherry, wild cherry and boysenberry with floral notes.
Palate: A body of milk chocolate, sweet custard lemon curd, plums and black fruits.
Finish: Rich and slight drying tannins and smooth chocolate custard cream. '
- Distillers Notes
Read Less...