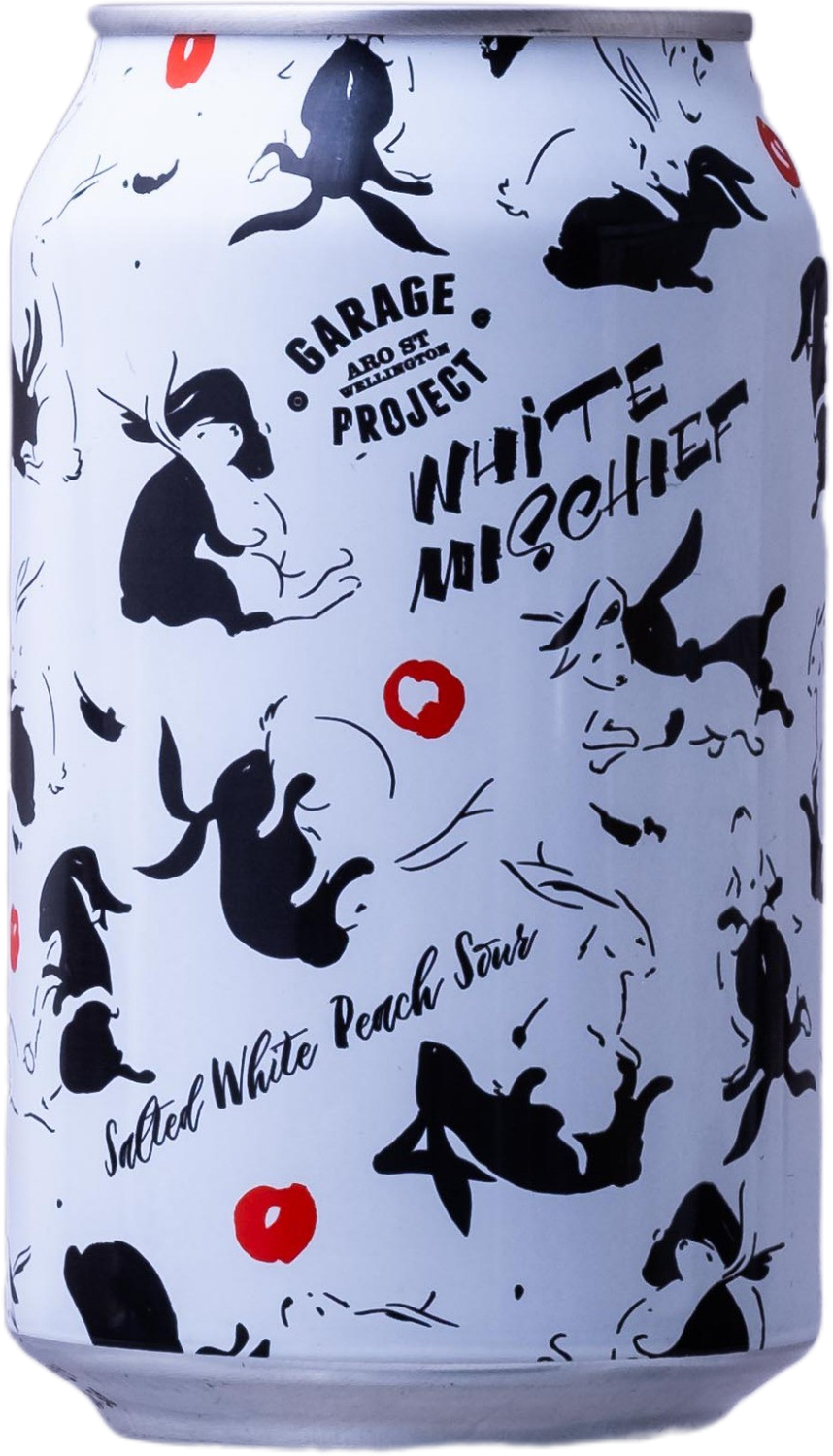 White Mischief Salted White Peach Sour 4PACK
Kettle soured wheat, lightly salted and infused with white peaches - a delicate three way salty, sweet and sour balancing act. A little bit of white mischief in a beer where anything gose.
Cider in a beer. Low alcohol content, with higher acidity and a soft white peach and subtle yogurt quality allows for a super crisp, clean and refreshing beer, with a touch of salt to season.
ORIGIN Wellington, NZ
ABV 4.3%
VOLUME 330ml