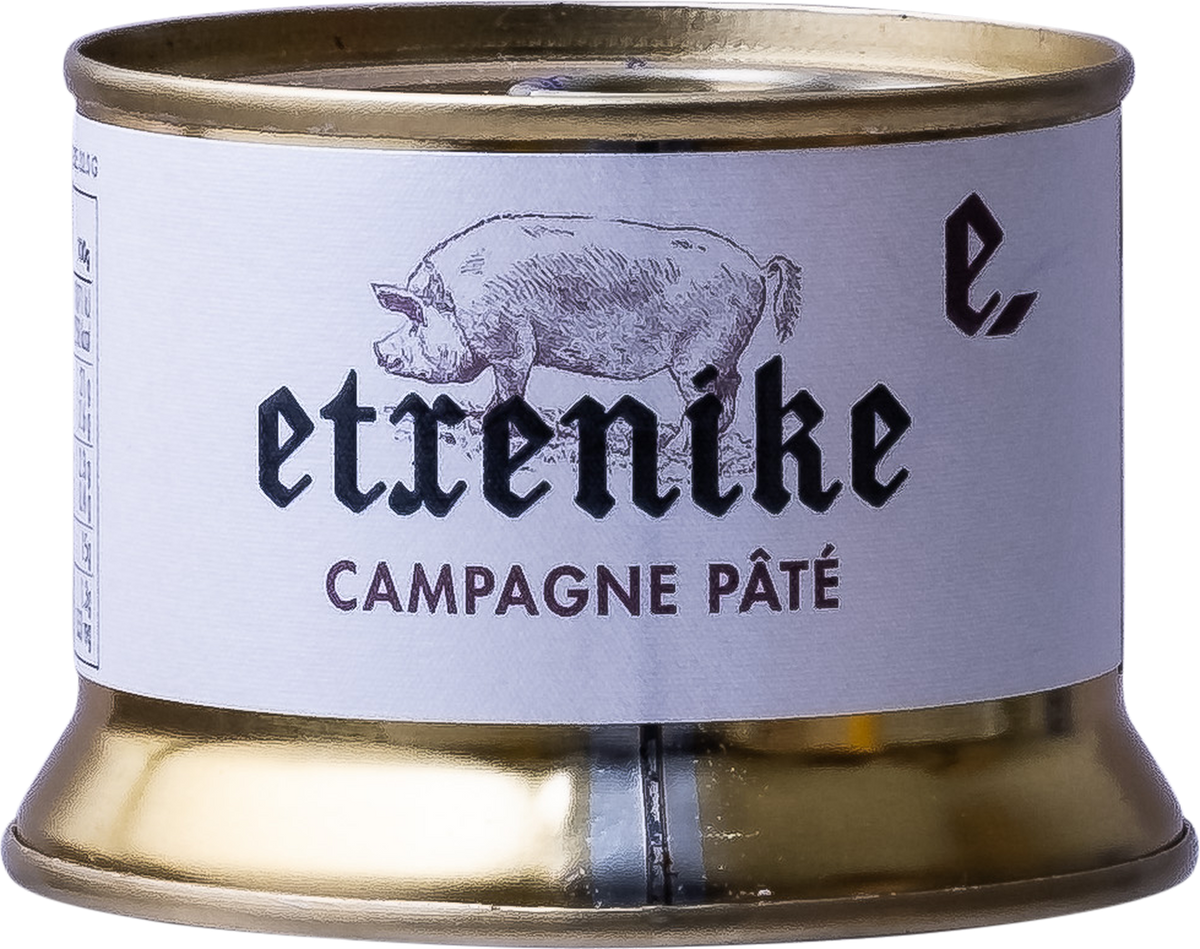 Pâté de Campagne (pork & wild boar)
In the early nineties, in the small Pyrenean town of Burguete, Mitxel Etxenike began crafting artisan foods with a nod to tradition. Foie gras has gradually conquered the Spanish palate, and Etxenike has certainly mastered the art.
Pâté de Campagne is a dreamy marriage of Spanish wild boar meat, pork liver, pepper and cognac. Paired with crusty sourdough, it's heaven. Made in Spain. 130g.