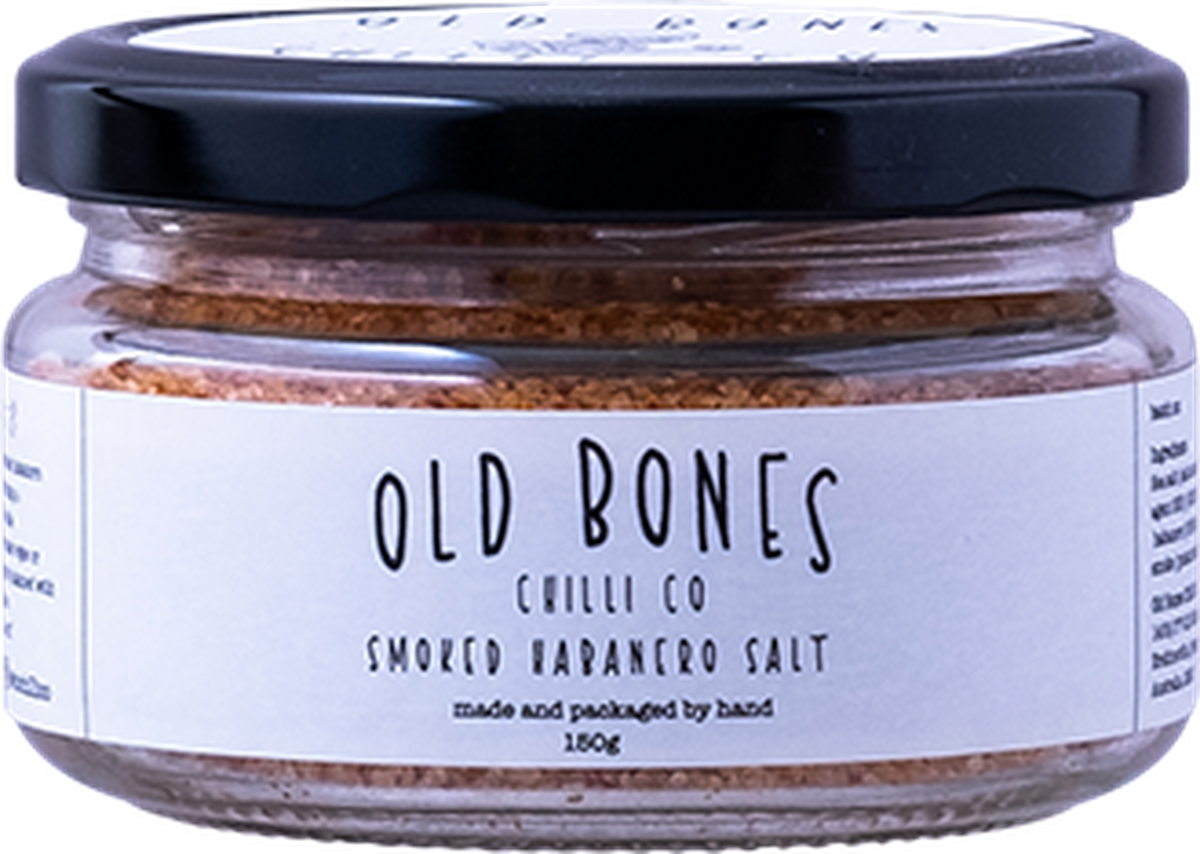 Smoked Habanero Salt
This moreish smoked chilli salt is hand crafted with sustainable Australian-grown Habaneros, dehydrated for 24 hours to produce a beautiful earthy citrus flavour with a subtle smokey kick. Whether you're spicing up some roasted veggies, finishing meat and seafood or salting a cheeky cocktail rim, OB chilli salt is perfectly balanced with Australian sea salt to give your dishes a punch without blowing your face off. 
Made and bottled by hand. All natural. Vegan and gluten free.