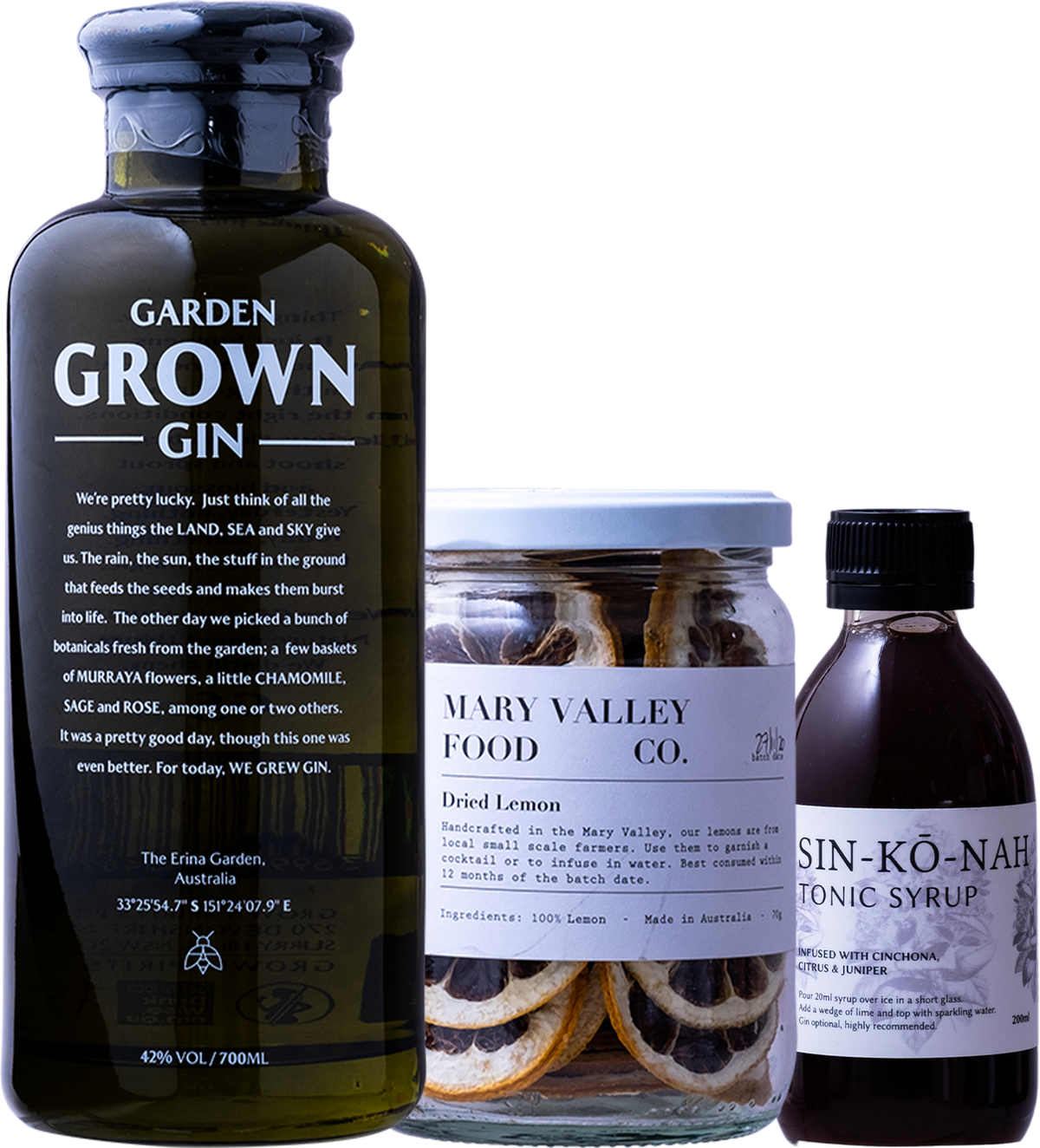 Secret Garden Gin + Tonic
Sold Out!
"If you look the right way, you can see that the whole world is a garden."
Take a stroll through the secret garden with this delicious trio – Garden Grown gin, Sim Ko Nah natural Tonic Syrup and Mary Valley dried lemons. Your new favourite G+T. You can also add sage or even dried rose buds to garnish. Whoa.